Reach your goals with crossfit aim!
Our programs are designed by Steve Cupec and his certified coaching staff.  CrossFit AIM training delivers fun, effective and natural ways to improve strength, mobility, and body composition. We incorporate stamina exercises and old-school training tools such as sandbags, kettlebells and medicine balls.
One-hour guided workout sessions offer scalable tolerances that fit a wide range of abilities, suitable for almost any age. Daily full-body workouts vary slightly to provide balance across core muscle groups, and include warm up, cool down, strength, agility and mobility.
The three pillars of CrossFit AIM are: our community, our coaching, and our program. The combination of these vital components are what makes INPAX one of the premier locations in Pittsburgh. We follow a protocol of understanding the mechanics of each movement, making sure one can consistently perform those proper mechanics. Then and only then, do we increase intensity. The proper application of mechanics leads to a safe and effective exercise program for ANYONE. Whether you are looking to lose weight or gain muscle, become more functional or try and compete, or to just have fun with your fitness and friends, INPAX Fitness has what you need!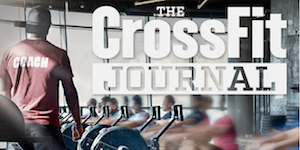 Stay up to date on the latest from CrossFit HQ with the CrossFit Journal! Learn about how CrossFit can build your body with each modality of fitness in mind.
EXPERIENCED & PROFESSIONAL